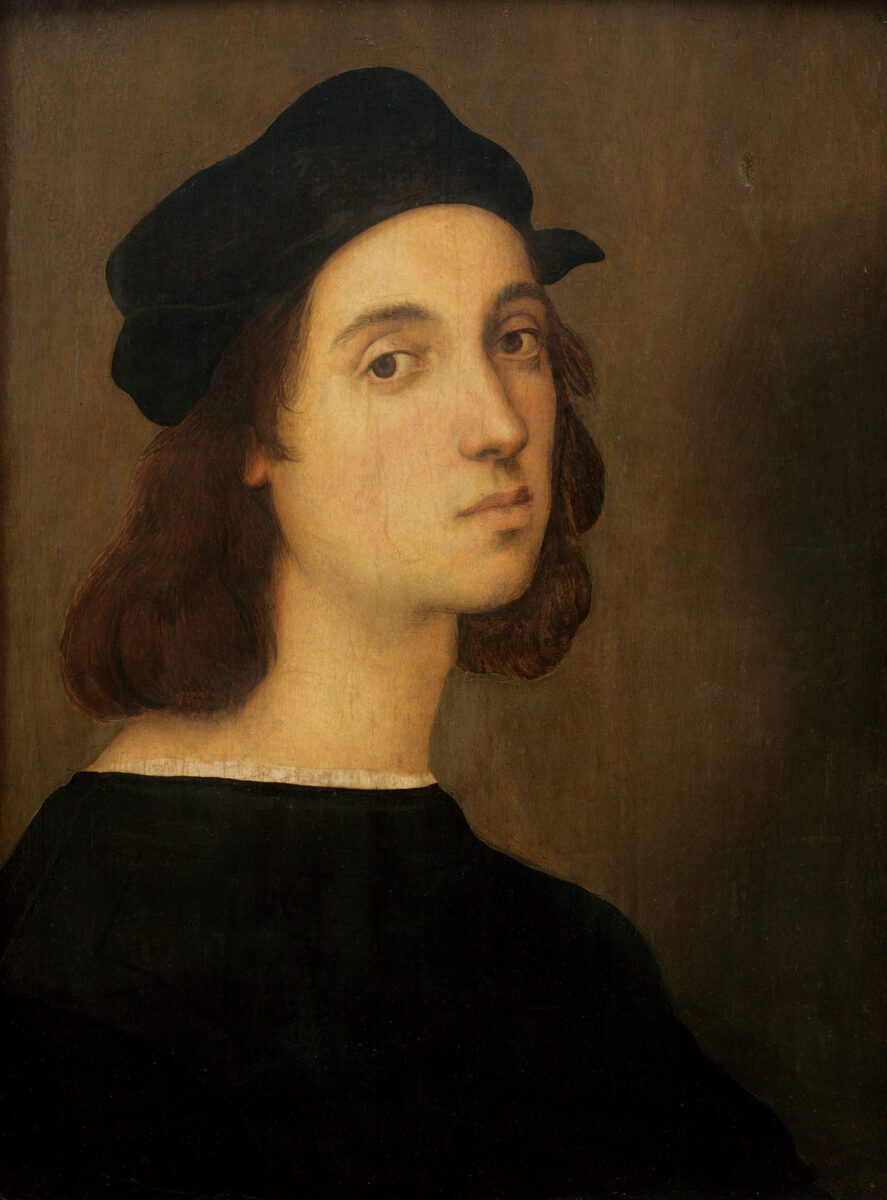 2020 marks the 500th anniversary of the death of the renowned painter, Raphael. There are impressive and celebratory exhibitions in Rome and London to celebrate the accomplishments of Raphael's art.
Raphael, born Raffaello Sanzio, is one of the masters of the Renaissance style in Italy. At only 37 years old when he died, the range and quantity of his artistic achievements is nothing short of astonishing. He died on his birthday on 6th April 1520.
Not only was he an accomplished painted and architect, he was also known for his good looks, popularity with the ladies and his courtly manners. His probably learnt his manners at the ducal palace of Urbino, where his father was employed as a court painter.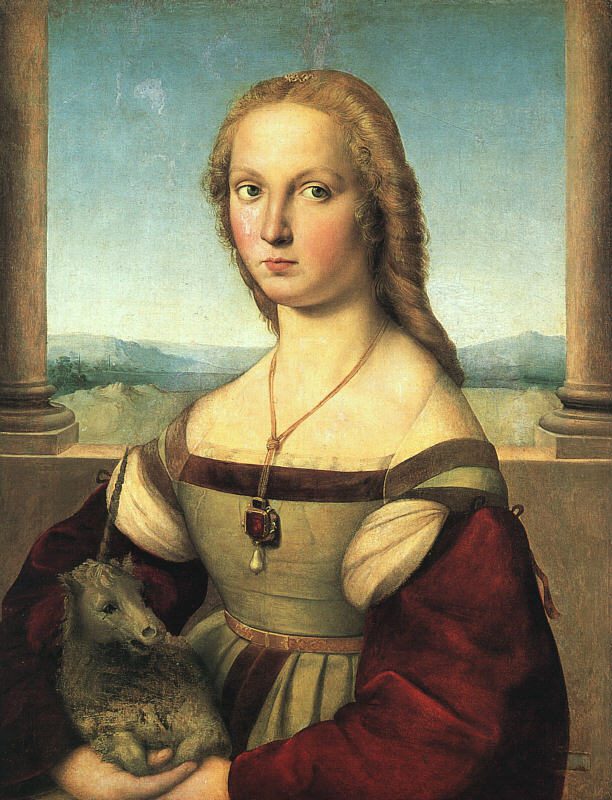 A little history
Raffaello Sanzio (April 6, 1483-April 6, 1520) was born in Urbino on 6th April 1483. His father, Giovanni Santi, was also an accomplished artist, who was working in the service of the Duke Federico de Montefeltro. Sadly, Raphael's mother died during childbirth when Raphael was only eight years old and not long after his mother's death, Raphael was left an orphan after his father died when Raphael was only 11 years old.
Raphael was looked after by his uncles, as the young boy took over his father's work and workshop and later he studied under the artist Perugino. Within a few short years, Raphael had managed to earned a place in the ducal palace himself.
We would go on to work on collaborative projects in Perugia and Città di Castello. Raphael was ambition and he wanted his own fame. He would seek his ambition in the city of Florence, the ultimate destination for any Renaissance painter of worth.
Arriving in Florence in 1504 with just a letter of introduction and the experience he had gained, he started on seeking his merit as a Renaissance artist.
Florence at this time was a busy and competitive place for any artist. A 29 year old Michelangelo had just unveiled his 'David' to the Florence public. Leonardo da Vinci was completing his now famous portrait, Mona Lisa. Many other Renaissance painters were in Florence at the time, but thanks to Raphael's connections, his considerable talent and likeability he managed to paint serval commissioned portraits for the city's most important families, like the two portraits of Angolo Doni and his wife, Maddalena, a rich fabric merchant and prominent figure among the Florentine upper class, and his wife was a noblewoman. Raphael also began a series at least 17 small panels of the Madonna and child.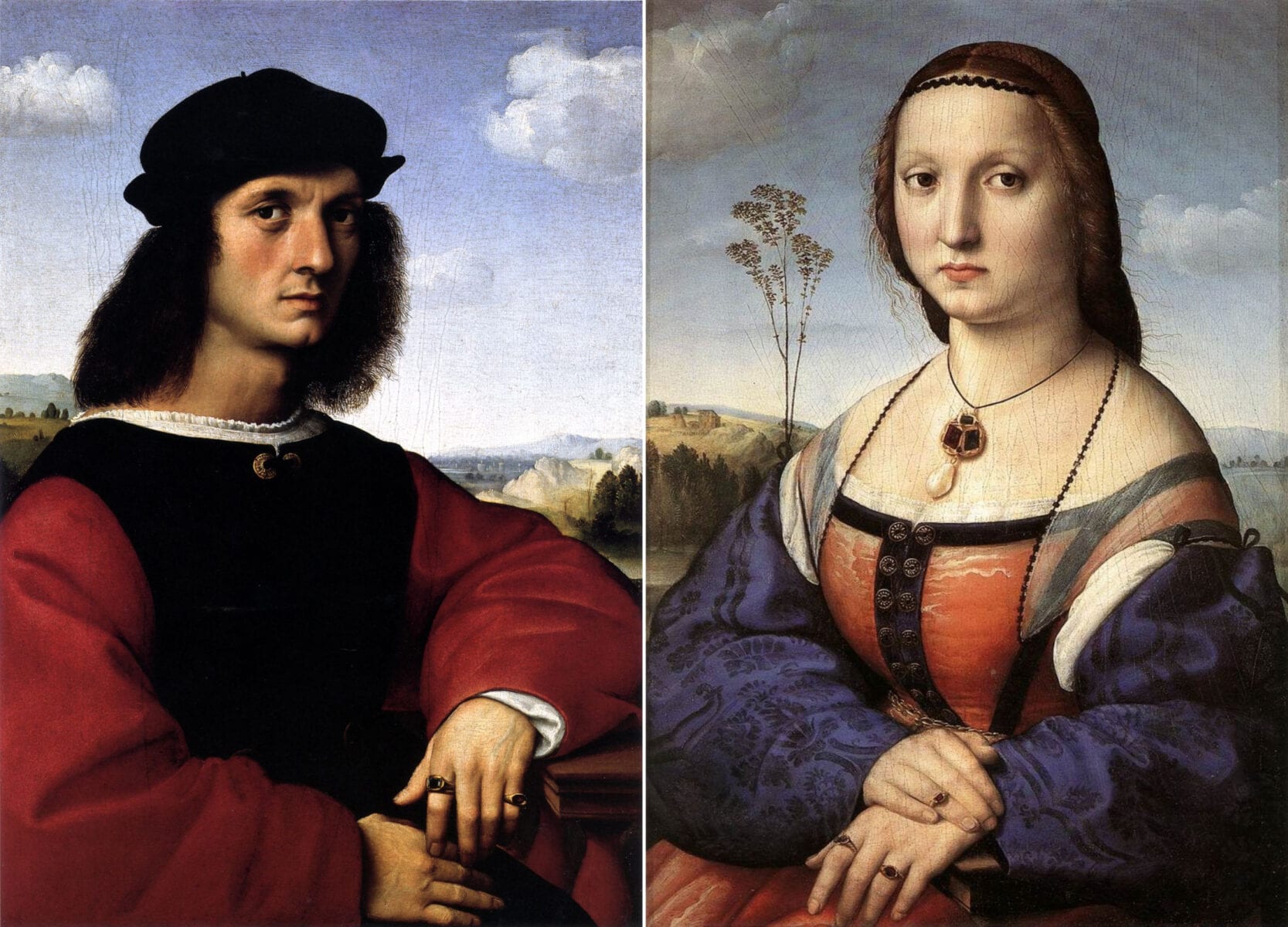 In 1509, Raphael was in Rome and very quickly found himself working for Pope Julius II. In the Papal Palaces, he painted a series of frescoes in a suite of reception rooms that are now part of the Vatican museums.
The Stanze, as they are commonly called, were originally intended as a suite of apartments for Pope Julius II. He commissioned Raphael to redecorate the existing interiors of the rooms entirely, to outshine the apartments of his predecessor (and rival) Pope Alexander VI.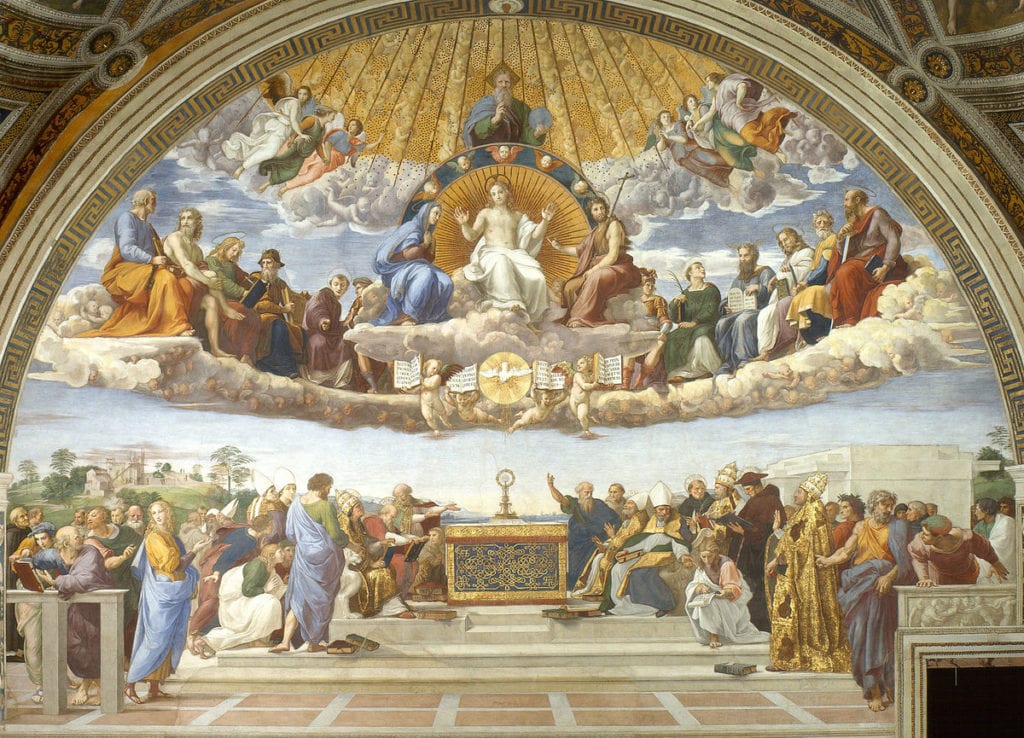 The pope made Raphael the Vatican's chief architect after the death of Donato Bramante in 1514.
For the last decade of his life, Raphael stayed in Rome and it was there that he had contracted an illness that would eventually take his life. News of his death quickly reached the court of Italy and he was widely mourned.
Raphael had an elaborate funeral and was buried in the Pantheon in Rome, where his tomb remains today. He was buried in a resued Roman coffin with an inscription written by Pierto Bembo, which reads:
Raphael spent the last decade of his life in Rome and it was there that he contracted an unknown illness that took his life. News of Raphael's death spread quickly across the courts of Italy and he was widely mourned. Raphael was given an elaborate funeral and today, his tomb remains inside Rome's Pantheon.
"Ille hic est Raffael, timuit quo sospite vinci, rerum magna parens et moriente mori"
"Here lies that famous Raphael by whom Nature feared to be conquered while he lived, and when he was dying, feared herself to die"
Exhibitions in Rome and London
Rome
Raphael
March 5-June 2, 2020
Scuderie del Quirnale, Via XXIV Maggio, 16, 00187 Rome
The exhibition in Rome intends to be the most significant even and the biggest show that is dedicated to the artist. Working with the Uffizi gallery in Flornece, there will be more than 200 works on display in Rome. Some of the works include an early self-portrait, painted by Raphael when he was in his early twenties, along with the two porttraits of Angnolo and his wife Maddalena Done and the Madonna of the Goldfinch.
London
The Credit Suisse Exhibition: Raphael
3 October 2020 – 24 January 2021
The National Gallery, Trafalgar Square, Charing Cross, London WC2N 5DN
The National Gallery in London will be putting on an important exhibition between 3rd October 2020 to 24th January 2021. There will have loaned some works from the Uffizi, the Vatican Museums, the Prado and other collections, alongside their own impressive collection of Raphael's works.
Tour Options to see Raphael:
Baroque Rome with the Pantheon Tour
Vatican Museums, Sistine Chapel and St Peter's Basilica Tour
Other posts that might interest you: 
0