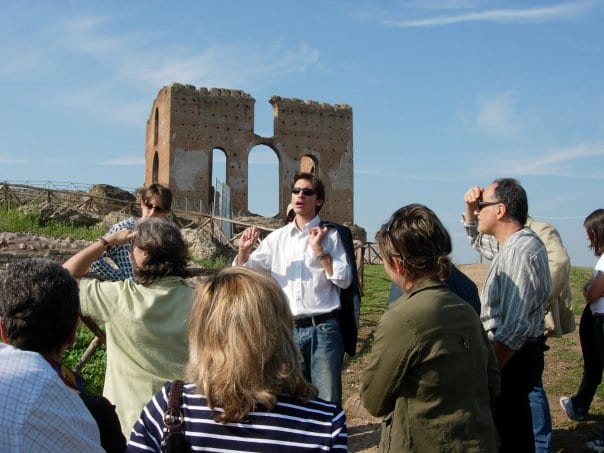 Not the type of person to go on a guided tour? You might be missing out on some fabulous opportunities… 
Relax into the culture and learn something new
Here we are writing about why guided tours are a good option, this is especially for those that wouldn't really think about taking a tour or people would don't like the idea of a guided tour of a city.
With a Tour Guide
When visiting a new place, a local guide can help you in many different ways. They can show you the city in the way that a local sees it, with the passion and love they have for their home.
Guided tours are a great way to sit back, absorb the area you are in and allow someone else to tell you all about it, with stories that will keep you interested and you will discover more. Another great benefit that comes with private tour guides is that you will get first hand and unique information concerning the sites you visit. This will give you more knowledge on the sites than what you have been reading in books and travel guides. You will get background stories on your destinations including the locals' lifestyle and culture.
Tour guides also help with the language barrier. If you have never visited a country, we recommend learning a few words and sentences, but often language can be a barrier and no one wants to be rude in another country. Guides will be able to offer help and deal with any issues.
With a tour guide, you get to see a different side to the city that you are visiting, a more personal side. Guides are able to show you the cultural differences and the locals favourite places to eat and what food and drink you should try.
Tickets
During high seasons (and even with certain attractions like the Last Supper) tickets are difficult to come by and waiting in line can be long, often hours. With a guided tour you are able to get tickets and skip the long lines.
Transport
Cities tend to have a good transportation network to get around, but it is often a little confusing purchasing tickets in different cities (and other countries).
Paying for a private car with your private tour will allow you to see the cities in luxury. There are also private transfers from the airport, port, your hotel, all in a comfortable vehicle with no worries.
Personalise
Here at the Grand Tour Europe, we want you to have the best experience of the place that you want to visit. You will have looked up where you are visiting and know some of the attractions that you would like to see. We can offer you a customised plan, showing you the attractions and recommending ideas of other sights you might like.
Uncover lesser known places with a personalised tour and guide. Discover something that is off the beaten track, get out of the city and explore.
Planning
Having a tour guide can save you some hassle and allow you time to enjoy your holiday. We will plan everything and sort out the logistics and get the tickets so all that you have to do is relax, enjoy your holiday and absorb the culture.
Other posts you might be interested in;
Florence
,
guided tours in Italy
,
Guides in Florence
,
Guides in Italy
,
Guides in Milan
,
guides in Naples
,
Guides in Rome
,
guides in Sicily
,
Guides in Venice
,
Italy
,
Milan
,
Naples
,
Private tours
,
Rome
,
sicily
,
Venice
0