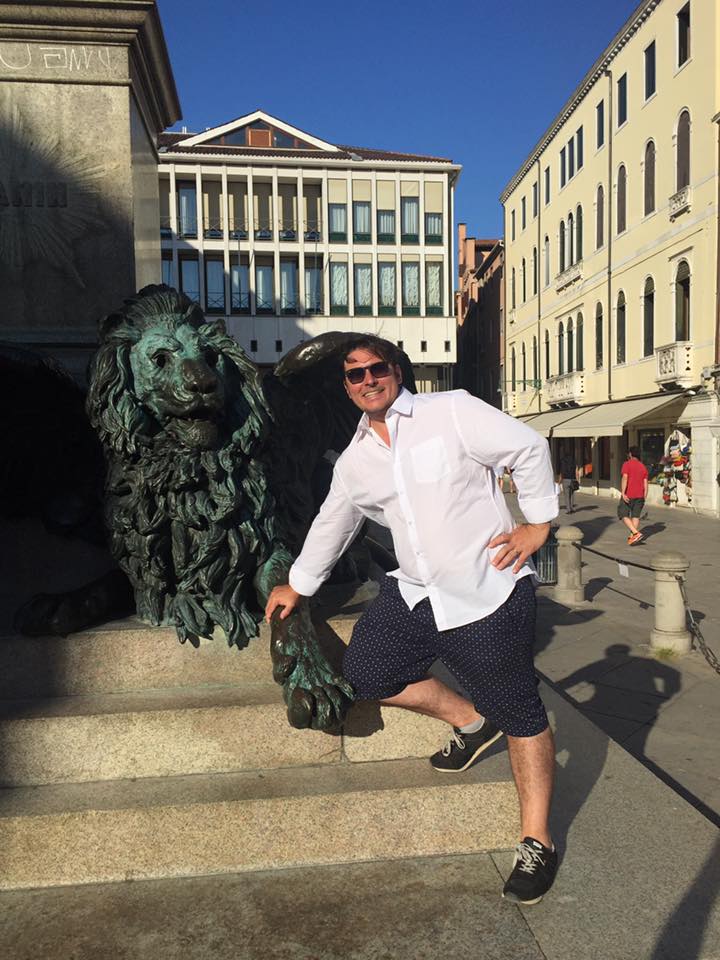 Tours are great for solo travellers.
There has been a surge in solo travellers and more and more people are looking to travel on their own. If you are new to solo travelling, it might be a good option to consider a guide to help you along your way.
In the post, we are writing about the reasons to do tours when you are a solo traveller.
A guide can help you to get your bearings in a new place. We always recommend an Introductory tour with a local guide for about 2 hours. It will show you around the area and if your hotel is centrally located, then guides will be able to meet you from your hotel and show you around from where you are staying, that helps with getting used to your hotel's location in regards to places you would like to visit.
Show you the best places (and places to suit your budget) to eat and drink and get the authentic 'local' touch. It can be difficult to adapt to a new place, but taking your time and being with a local guide will help you to relax and settle in.
When travelling alone, most people worry about feeling alone. Having a guide will help you to gain more confidence (especially if it the first time visiting the destination). Sometimes, you will need to force yourself to go out and take part. It is often easy (with technology) to stay away. With your guide, you will feel a lot more comfortable getting out there and learning to travel on your own.
As a lone traveller, you will be available to try new things and experiences, having fewer people to compromise with leaves you with a unique openness for experiencing things that you want to do. A guide will be able to show you more off the beaten track tours and places and you will not have to wait as long in queues. Just because everyone visits a certain place doesn't mean that you have to. Get your guide to show you somewhere new and be inspired!
When travelling on your own, you tend to rely on your phone a lot (make sure that you pack that mobile powerbank). With a guide, you never have to worry about the battery life off your phone or getting lost. Your guide is your very own, super friendly Google Maps!
We often say that it is good to learn a few words and sentences of the local language, it can really help. If you are not confident, your guide can help you along with pronunciation and the real local lingo (no one likes to sound like a tourist).
Being with a guide is also a safe option. Not knowing your location and being unsure can often get you noticed by the wrong people. Staying safe as a solo traveller is very important. With a guide, you will be able to ask them advice and being in a two will help you to walk around the destination with confidence.
Because staying safe is important, here are our best tips;
Study a few maps before you leave the hotel and note the local landmarks to help you find your way back.
Plan your transport. Especially when you go out at night. Note the place where you can get a taxi (there aren't many places outside of the US where you can hail a cab off the street, most countries will have taxi waiting areas).
Your guide will be able to give you some great advice about where to go out, especially at night, which are fun and safe.
Stay sober. It is best to have your wits about you in a new place (this is always great advice wherever you are travelling too).
Chat with the staff. If you start making conversation with the staff, at a restaurant, bar or anywhere they will look out for you. This is especially true of a solo traveller. This is also good to do at your hotel too, reception, concierge and bar/ waiting staff)
Keep it casual. If you start talking to someone (you don't know) best to introduce yourself with your first name and never tell people where you are staying. This is also a good time to leave by taxi too.
Keep your valuables safe. It is often said not to flash the cash or expensive accessories when abroad, but it is also true for your purse/ wallet and IDs. Make sure that you know where they are at all times (if you can, it might be better to not carry them at all)
Other posts that you might be interested in;
Europe 2020
,
Italy solo
,
Private guide in ITaly
,
Private tours
,
Private tours for solo people
,
Private tours in Italy
,
Private tours in Rome
,
Rome 2020
,
Rome alone
,
Rome solo
,
solo travel
,
travelling alone
,
Travelling alone 2020
,
Travelling in 2020
0