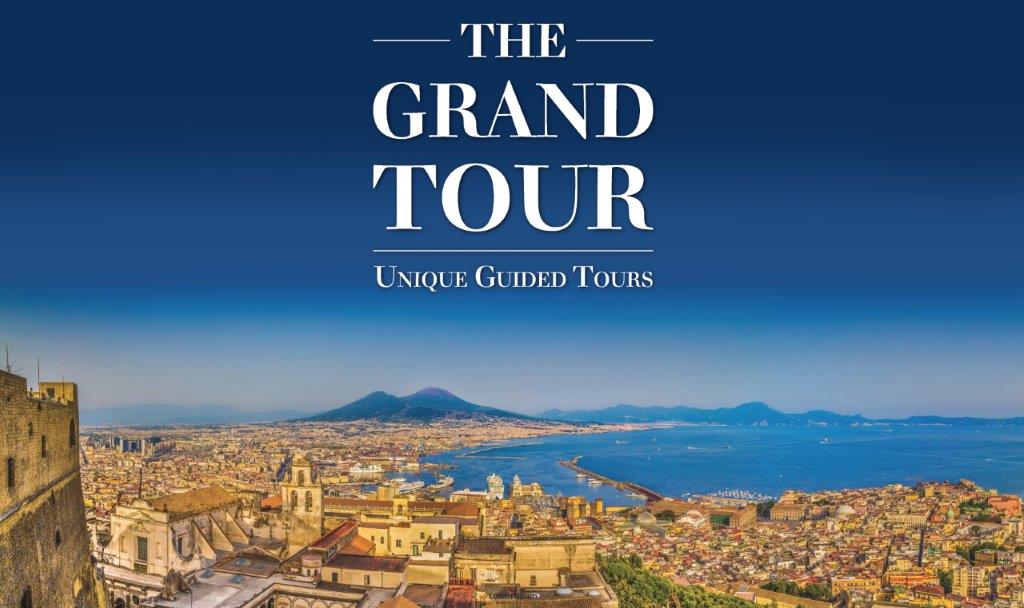 COVID19 Outbreak & Italy Travel
We have updated our cancellation policy for out clients, you can read about it here: The Grand Tour – updated cancellation policy
What is coronavirus?
The coronavirus, officially named as Covid-19, is a respiratory illness that belongs in the same family as the common cold.
The outbreak was in Wuhan, a Chinese city. Wuhan has is a large international transport hub. It is thought to have started at a fish market in late December. There have been fatalities of this particular virus, including doctors that have treated the patients.
WHO (World Health Organisation) has reported that more than 80 per cent of patients that are/ have been infected with the virus have mild symptoms and recover, while 14 per cent have severe diseases, such as pneumonia. The final 6 per cent are considered critical. The actual death rate is 1 percent or less.
Protecting yourself
The WHO has published basic information to protect yourself against the Coronavirus.
Wash your hands, frequently
Frequently wash your hands with soap and water. Use sanitizer hand wash, alcohol-based as it will eliminate the virus if it is on your hands.
Coughing and Sneezing
When coughing and sneezing, make sure to cover the mouth and nose. If you use a tissue, discard it immediately and clean your hands with an alcohol-based hand rub or if you can wash your hands with soap and water. The WHO suggests covering your mouth and nose with your flexed elbow.
Covering your mouth and nose when coughing and sneezing will prevent the spread of germs. If you sneeze into your hands and you don't clean them straightaway, you could spread germs to other people and objects.
Distancing
WHO suggests keeping a distance of about 1 meter (3 feet) between yourself and other people. Especially if those people are sneezing and coughing.
If someone who is infected with respiratory diseases, like the coronavirus, coughs or sneezes they project small droplets containing the virus. If you are too close, you can breathe in the virus and this is the same with sharing objects, usually in a public space.
What to do if you believe that you are ill.
If you develop a fever, cough or have difficulty breathing either in Italy or within 14 days of travelling, you need to seek medical advice immediately but without endangering others.
Do not go straight to a hospital or doctor's surgery. In Italy, call the government's coronavirus hotline on 1500 for emergency advice in English, Italian or Chinese. Also, you are advised to contact your countries embassy in Italy.
Covid-19 in Europe
The European outbreak first took hold in Italy and has now spread across the continent. The European Union (EU) has raised the risk level from moderate to high, warning that every country needs to prepare for the outbreak.
In Italy, where 79 people have died, cities and towns in the north have been placed under full or partial shutdown, effectively quarantining 100,000 people.
Schools are suspended, public spaces like swimming pools or parks are closed, and major events closed to reduce the risk of infection.
An Italian government task force is working around the clock to manage confirmed cases, oversee nationwide health procedures, and work with international agencies like the WHO and the European Center for Disease Prevention and Control.
Elsewhere in the EU, deaths linked to the virus have been reported in France and Spain, which have nearly 400 cases combined.
The United Kingdom had a plan in place
against the virus, and has rolled out virus testing across 12 labs nationwide. Nearly 14,000 people have been tested across the UK so far.
There are travel restrictions in place for some countries, but currently, there are no restrictions from American to European countries. Some airlines, like Delta are reducing flights and have suspended flights to Milan, which is the closest airport to the isolated region of Lombardy. No other flights have been suspended.
Travelling to Italy and Europe
We are not able to advise you whether to travel or not. It is best to check on your Government health site (some are listed below) for advice.
If you are concerned about the Covid-19, you can find out more on the World Health Organisation website (www.who.int)
Other Useful Websites:
For official data, visit:
0