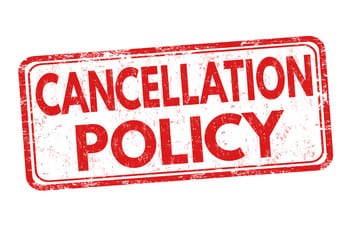 We have updated our cancellation policy due to the COVID-19 outbreak
Following the events of the Covid19 Epidemic, we want to reassure all our travellers that we have put measures in place for you to be able to have peace of mind to keep planning and booking for the future months.
As you can imagine the present CoVid19 pandemic has put enormous pressure on the Travel Industry, to begin with, and on many other sectors as well on the financial markets. We are in the process of cancelling all the tours as the situation evolves and we have reimbursed all cancellations in February and March and working now for April and May. Given that it's likely than we are not going to see any business coming in for the next 3 to 6 months at least this has put enormous financial pressure on The Grand Tour Europe.
I am currently working with all providers and attractions to get reimbursements, and with our financial providers to get the support needed. We will make it, but we need more time to get everybody their money back, and unlike airlines and hotels and some other packaged tour providers we want to reimburse everybody in full or at least as much as we can, regardless of the T&C that we can enforce. This because we want to be better than everyone else, and we are ready to prove it.
Depending on the original payment method, to process a refund may take from 5 to 10 working days before you see money on the card/account. Anyway, due to the volumes of the current situation, it may take longer.
Taken all this into consideration and given the Cancelation Policy in place up to the 2nd of March 2020, we can offer the following:
-Postponement or 100% Value Voucher towards a future booking (by Dec 2022), fully reimbursed if travel is not used by then. Price, terms and condition of the trip will stay the same as the original booking.
-Standard cancellation policy as per your itinerary. At the moment we are still able to provide services in May 2020, and we will adjust this as the Government gives more instructions.
-Force Majeure Full Refund, minus non-recoverable expenses. If you cannot travel because of travel restrictions/travel ban we will refund you in full by the time of your original travel date. In this way, we can better manage all the cancelations, and fully refund everybody without going bankrupt. At the moment this is in place for every booking till Easter 2020, and we will extend this as the situation evolves.
For every Booking made after the 2nd of March 2020 we have enforced a Force Majeure policy, meaning that should an event beyond our control – for example, flights or cruise cancelled or any cancellation due to the Covid19– we will fully reimburse you up to 72 hours before the trip. reimbursement will be processed on or around your original travel date.
We want your travelling experience to be the best possible even in these times of uncertainty when airlines and other providers are not always doing their best, we are trying harder to give you a superior level of protection and reassurance. We care for you!
Please keep enquiring for future booking and keep dreaming about that long-desired vacation!
The Grand Tour Europe
Unique Guided Tours – 100% Travel Refund Policy 2020
Please find our complete T&C and Cancellation Policy Here
0