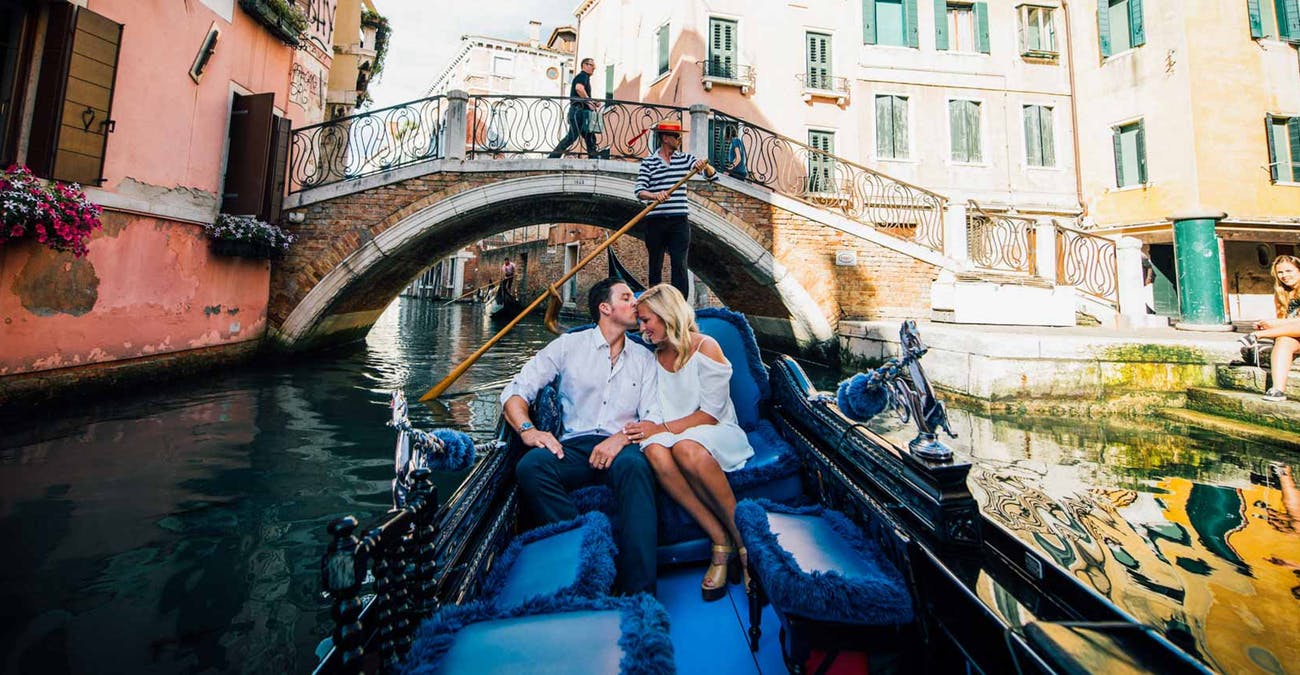 Great inspiration for Valentine's Day in Rome, Venice and Verona
Italy has hundreds of Romantic towns, hilltop villages and beautiful sublime scenery but three places are our top choices for romantic escapes: whether it is a romantic weekend or you are looking at a place to propose or to renew your vows if you are planning on surprising your loved one with a romantic trip choose Rome or celebrate your love in Venice or in Verona. We have some ideas about private tours and exclusive experiences that you can do as well as a selections of the best romantic restaurants in Rome, Venice and Verona.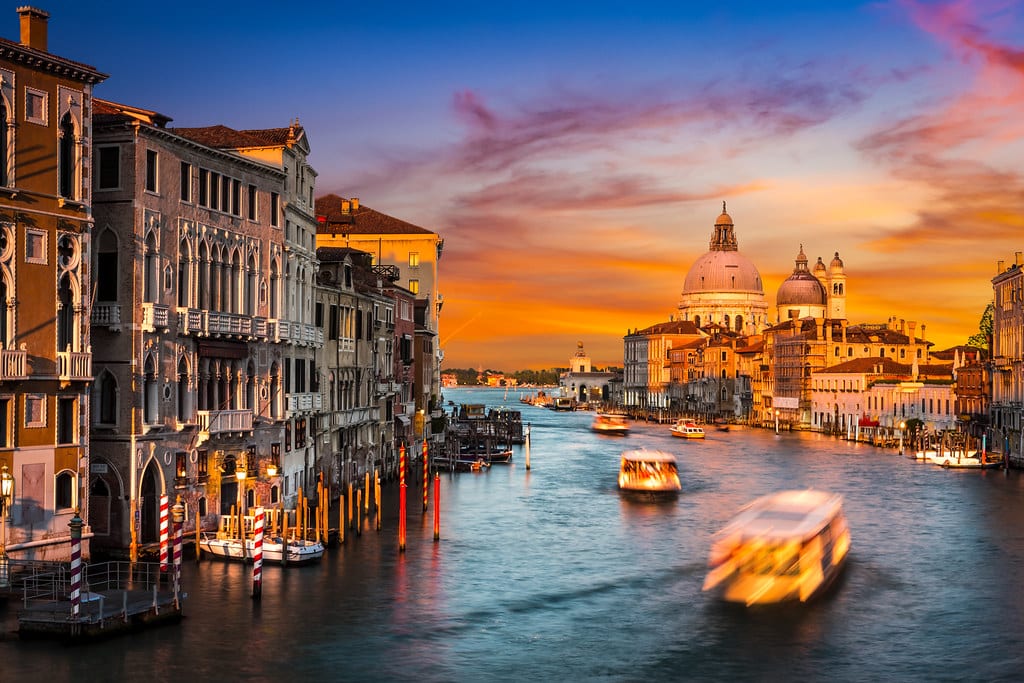 Romantic Rome
Rome, Roma in Italian, is it place where the world 'Rom-antique' was coined, probably by the Grand Tour travellers who visited the city in the XVIII century and were inspired by the sublime visions of the ancient ruins. Many people today like to spend a long weekend discovering Rome with the one they love. Below are a couple of ideas for spending a romantic weekend in the Eternal city and experience a truly romantic stay, off the beaten traks.
Ponte Milvio
Ponte Milvio is a small, dreamy bridge located in the North of the city and is one of the oldest bridges in Rome. People like to express their love with adding a love lock that are fastened along the lamposts (unfortunately, the City of Rome has to remove the love locks because they are too heavy for the bridge. If you do want to add a lock to a Roman bridge, you can do so on the bridges that are linked to Tiber Island.
Villa Borghese
The beautiful parkland of Villa Borghese will allow you to take a romantic stroll around the park. You can even rent a bike or a rowing boat.
Beautiful pictures
Our tour guides will be happy to take pictures of you and your love whilst on the tour, in beautiful locations. Below is the Baroque tour which has some of the best places to take pictures, like the Trevi Fountain, Spanish Steps and Piazza Navona.
Baroque Rome with Gelato walking tour
Take your love around the streets of Rome, discovering the beauty of Baroque Rome with stops for Gelato.
Amalfi Coast – south of Rome
If you fancy something a little different, why not take a day trip to the south coast of Italy and discover the picturesque landscape of the Amalfi Coast.
Read more here: Amalfi coast driving tour from Rome
Did you know? The bones of St Valentine are in Rome and you can see them. On 14th February about 270AD, a Holy Priest in Rome was executed, Valentinus (Valentine). Emperor Claudius II (or Claudius the Cruel) was ruling Rome with an iron fist, with many bloody campaigns. The Emperor needed to maintain his army, but was finding it difficult to get the young men to join the military. Claudius believed that they were unwilling because of their attachment to their wives and families. To solve this problem, Claudius banned marriages and engagements in Rome. Valentine continued to perform marriages for lovers in secret. When he was found out, he was jailed. Legend has it that while Valentine was in prison, we wrote a farewell note to the jailer's daughter, who had become his friend. He signed it 'From your Valentine'.
In the Chiesa di Santa Maria in Cosmedin, on Piazza Bocca della Verità (the church is also home to the 'Mouth of Truth'),  there is a glass reliquary that houses the skull of St Valentine.
Our favourite Romantic restaurants in Rome
If you plan on having a romantic dinner on Valentine's Day, I advise you to reserve a table in advance. Well-known and excellent restaurants will probably be booked up on Valentine's Day and getting a table without a reservation will be almost impossible. Reserve a table in an authentic Italian or Roman restaurant for your Valentine's dinner in Rome. After dinner you should go for a walk on Campo de' Fiori or in Trastevere, these areas are usually quite busy on Valentine's Day.
Mirabelle, Via di Porta Pinciana, 14, 00187 Roma – https://www.mirabelle.it/
Il Sostegno, Via delle Colonnelle, 5, 00186 Roma – http://ilsostegno.it/
Casina Valadier, Piazza Bucarest, 00187 Roma – https://casinavaladier.com/
Antico Arco, Piazzale Aurelio, 7, 00152 Roma – https://www.anticoarco.it/
Aroma, Via Labicana, 125, 00184 Roma – https://www.aromarestaurant.it/en/
Villa Grazioli, Via Umberto Pavoni, 19, 00046 Grottaferrata (outside of Rome) – https://www.villagrazioli.com/ristorante/ 
Valentines in Venice
Venice is all about love, with its poetic streets and beautiful canals where you can have a memorable visit and don't forget the gondolas. Venice is a great place if you are thinking about proposing. You can choose from one of the many, beautiful bridges, propose on a gondola and watching the sun go down on Piazza San Marco.
Walking tour of Venice
Venice is already a romantic location to take your loved one. But we recommend a walking tour of Venice, discovering the sites with a private tour guide for just the two of you.
Murano and Burano
Or if you want to take a private boat trip away from the island, why not discover the islands of Murano and Burano with the chance to see the Lace of Burano and the wonderful glassmaking of Murano.
Our favourite Romantic restaurants in Venice
Terrazza Danieli https://www.terrazzadanieli.com/
Oro Venezia https://www.belmond.com/hotels/europe/italy/venice/belmond-hotel-cipriani/oro-restaurant
Da Fiore https://www.dafiore.net/
Al Casin de' Nobili https://ristorante-venezia-al-casin-dei-nobili.business.site/

My Valentine Verona
Walking tour of Verona
We can't mention St Valentine's Day and not mention Verona, the birthplace of Romeo and Juliet. During the run up to valentine's Day, Verona is full of love. The streets are decorated with red hearts that hang from the street lamps, creating a unique and lovey atmosphere. The Piazza dei Signori has a huge red heart in the centre with a red carpet. Concerts and music events are also put on in the square and theatres.
Our favourite Romantic restaurants in Verona
Maffei http://ristorantemaffei.it/en/
Enoteca Segreta https://www.enotecasegreta.it/
Le cantine dell'Arena https://lecantine-arena.com/
0