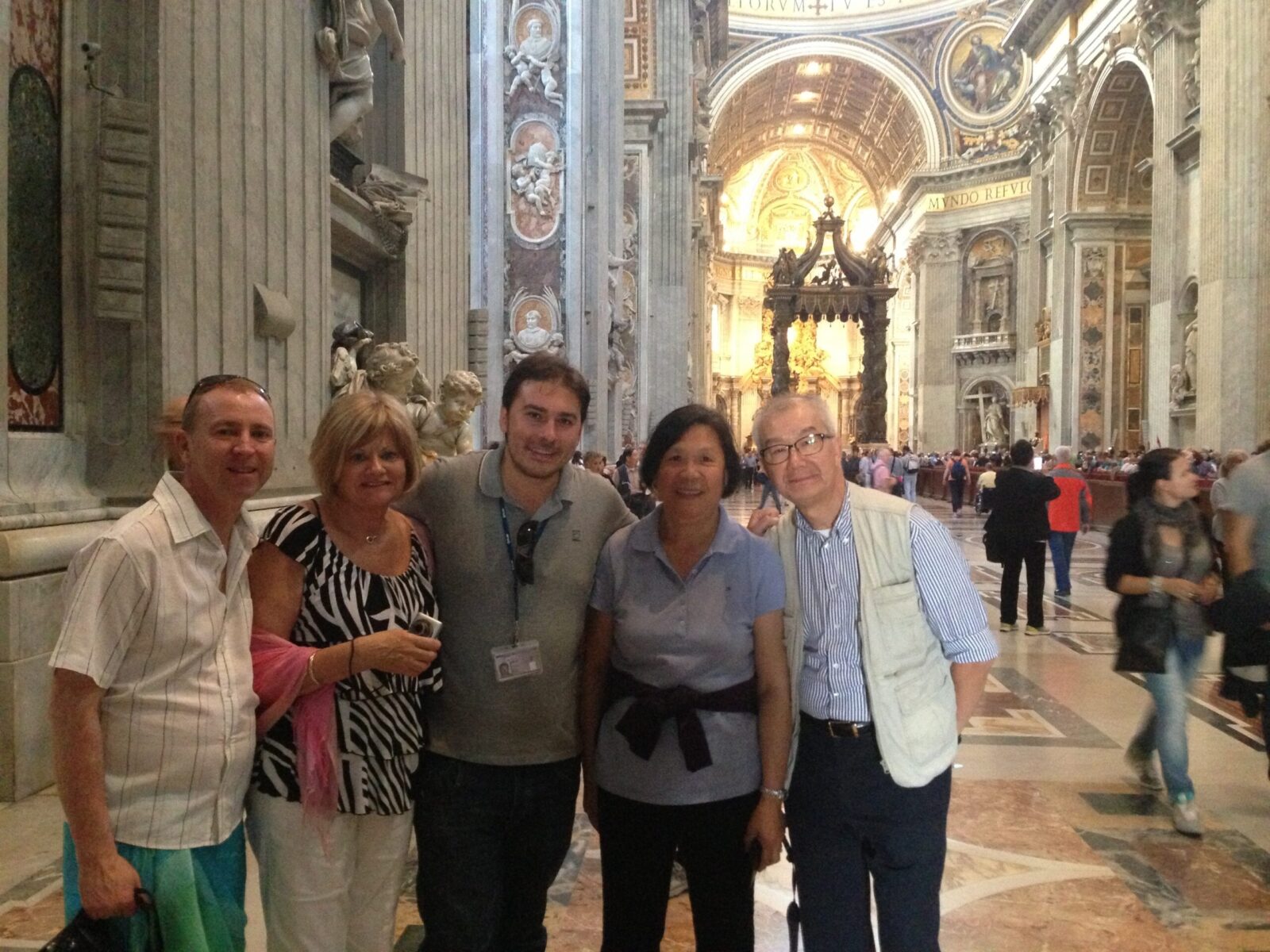 Your holidays are important to you and it can often be stressful planning and organising, making sure that transfers and transport is in place and that you get to see the attractions that are the most important to you.
Having a us at The Grand Tour plan your holiday, dealing with the logistics of transport and meeting your private guides and making sure that you have your entrance tickets. Not only do we do the planning, we can advise you as we have expert knowledge that we have gained over years of planning itineraries.
Be create private guided tours just for you.
Why guided tours are the best way to travel
Your itinerary is created just for you
Whether it be planning or the amount of time you are spending on holiday. Let us face it, it can take time to plan your holiday. At The Grand Tour, we will do the planning and creating for you. During the creating process, we will do all the planning and creating and you will enjoy reading through your own special itinerary, and let us know if there are any changes that you would like to make.
When people think of guided tours, they often think of big groups following specific itineraries with tours everyday with a group of people. The Grand Tour creates itineraries just for you with the options to change as you go. We listen to you and what you want to do and see and we create your perfect vacation.
We do the organising while you concentrate on the important things; exploring, learning, eating, drinking, shopping and having fun.
Researching all the best places
There are a lot of places to visit and experience in Italy, because of this it is important to be able to visit everything that you want to see in the time that you have.
During the planning process, you can tell us the places that you would like to see and we will arrange and customise your days and tours so that you can enjoy your time in Italy to the maximum.  This reduces the amount of time that you have to research some of the logistics, such as transportation when you are travelling between cities.
Relax into the culture and learn something new
With everything arranged for you, you only have to relax into your holiday and absorb the atmosphere and experience everything of Italy. With your private, local guides you will be shown the history, culture and quirks of the cities and towns that you are visiting.
When visiting a new place, it is great to have a local guide to take you around. Visit the attractions with your private guide and allow the history to come to life. Discover something new with off-the-beaten track tours for you to experience Italy at its best, with your guide pointing out certain features, telling stories about the area and relaying the important information. Guided tours are a great way to sit back, absorb the area you are in and allow someone else to tell you all about it.
Maximise a limited stay with a day tour
Trying to maximise your days can be difficult. Guided tours are a great solution with full and half day tours. One of our most popular tours is A Perfect Day in Rome. The Colosseum, Roman Forum, Vatican museums, Sistine Chapel, St Peter's Basilica, Pantheon, Trevi fountain and more are included in the 8 hour tour! It is a perfect option when you have a limited amount of time.
The tours are allow you to learn about the history and the significance of each site, in a time frame that is difficult to do or organise on your own.
What to do next:
When planning for your next vacation, it is good to be clear on your travel goals. What are the absolute must sees? Where do you want to go? How many day?
Other posts you might be interested in: 
Multi-centered holidays: The Classic Tour of Venice, Florence and Rome
book
,
capri
,
Culture
,
experience
,
Florence
,
guide
,
guided tours
,
History
,
holiday
,
Holiday in Italy
,
Italy
,
Itinerary
,
just for you
,
private guided tours
,
Rome
,
Sistine Chapel
,
St Peter's Basilica
,
The Grand Tour
,
tour company
,
vacation
,
Vatican
0