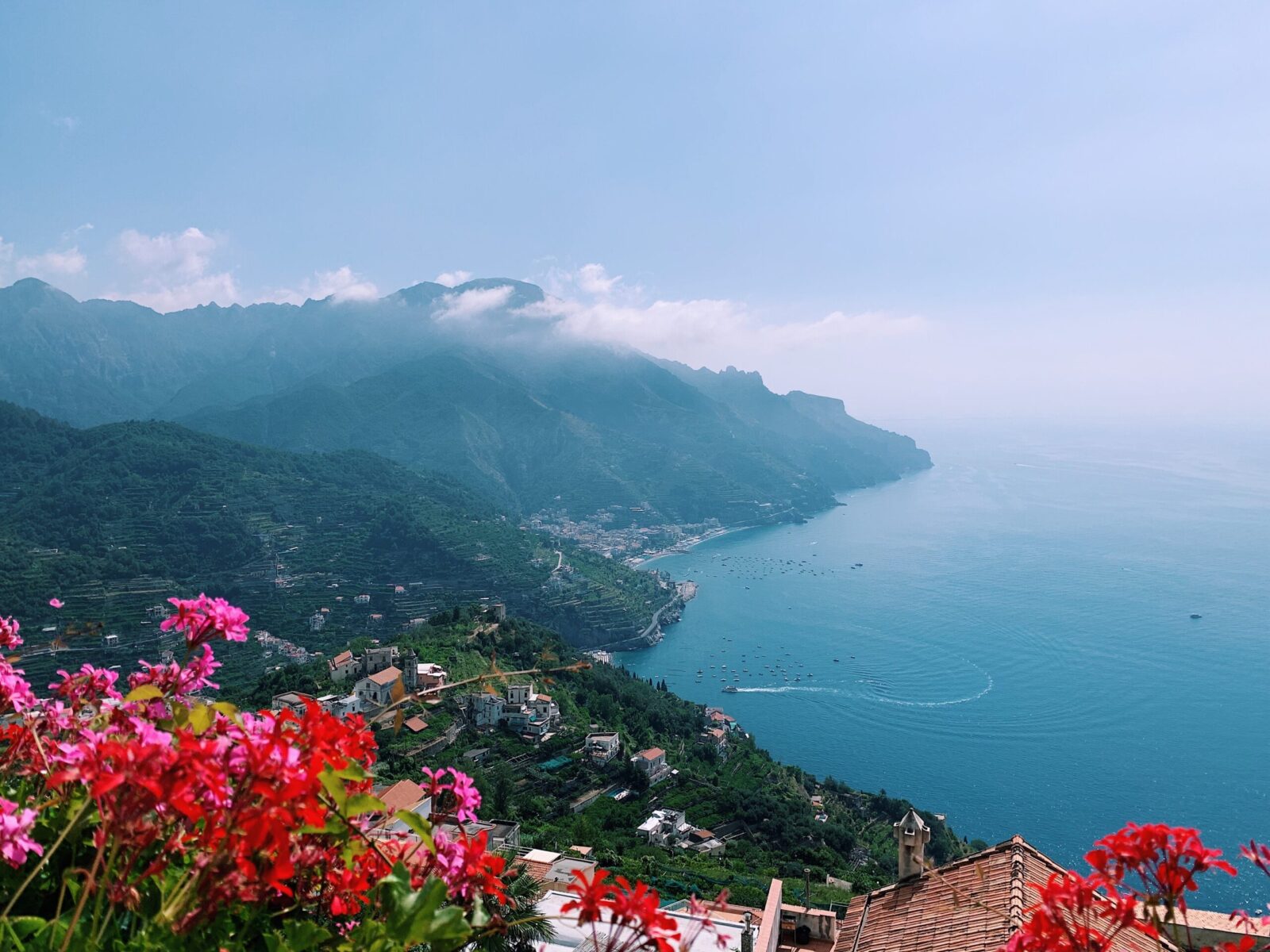 One of the most popular destinations for tourists to Italy is the Amalfi Coast. If you are planning a trip to the Amalfi Coast, read this and find out more.
You can enjoy a tour of Amalfi Coast from Rome and Naples too. Click on the links below to book with us!
Airport information
Aeroporto internazionale di Napoli is the Naples airport and is the closest for the Amalfi coast.
Private Cars
The easiest way to get to Positano and points beyond from Naples is by private car. Your luxury, air-conditioned sedan will meet you at the airport or train station and taken directly to your hotel.
Shuttle bus
Shuttle bus service from Naples train station, Naples airport and Rome airport directly to your hotel, villa or B&B in Positano.
Departure time airport / station to Positano from 7.30 to 23.00
Departure time Positano to airport / station from 3.45 to 17.45
You will need a Unico Campania TIC ticket, or an EAV ticket (only valid on EAV transport), which can both be purchased at the Central Station.
Central Station
The Alibus stop is currently located on Corso Novara, between Piazza Garibaldi and the cross streets Via Firenze (west) / Corso Meridionale (east). This stop is used for both the Airport and Molo Beverello (port) bound Alibuses. Check the signs to make sure you board the correct bus.
Tickets cost €5 for a 90 minute journey.
Getting around
Car
The SS163 or "Amalfi Drive" has just one lane in each direction and is often very busy. Considering the traffic and the endless curves, we recommend maximum caution at the wheel.
Another problem on the Amalfi Coast is the lack of sufficient parking space. When you do find a space in the car park, it can cost as much as €5 an hour.
Remember also that the historic centers of Positano and the other towns on the Amalfi Coast are often closed to traffic, especially in the summer months.
Motorbike or moped
A moped or motorcycle is by far the most pleasurable means of getting around the Amalfi Coast, allowing travellers to explore the area in complete freedom, without having to worry about getting stuck in traffic or where to park.
You can rent mopeds in most of the towns on the Amalfi Coast.
Obviously, we only recommend you use a motorcycle or moped to get around the Amalfi Coast if you already have considerable experience and are confident about navigating the hairpin bends.
Public Transport
 Buses operated by the Sita bus company run between all the towns on the Amalfi Coast. Although buses are frequent, the volume of traffic on the SS163 often means they do not run according to schedule and be prepared for crowds during the summer.
At times, you will have to ride standing up, and at times the driver will not allow additional passengers to board.
If you decide to travel by Sita bus, you will need to buy your tickets before boarding. Tickets can be purchased in the majority of bars and tobacconists on the Amalfi Coast and must be validated on the bus.
Tickets cannot be purchased on board.
Be aware that buses do not run at night and if you want to get from one town to another in the evening and do not have your own vehicle, you will have to take a taxi.
Private car
 We highly recommend a private car to travel around Amalfi. Easier and more comfortable, you don't have to worry about parking, cost or traffic.
Money
Italy's currency is the Euro.
Euro denominations – Bank notes: €5, €10, €20, €50, €100, €200, €500 (100, 200, 500 are less commonly used, we advise getting a mix of smaller denominations)
Italy is a cash based society compared to other major economies in Europe. If you are planning to use cards, tell your bank you will be using your card abroad.
Before you go, check with your bank to find out what they charge for foreign transactions on your ATM card. Some banks charge a percentage, others charge a flat fee, and some banks charge both. These fees can change so you'll need to check for yourself. If you plan to use a lot of cash, it might be a good idea to get an ATM card with a bank that has a low foreign transaction fee.
Credit cards are widely accepted, however you'll need to have cash for small purchases (like an espresso or sandwich at a bar or small souvenirs)
Laws and local customs
By law you must be able to show some form of identification at all times. In most cases a photocopy of the data page of your passport should suffice, but you may be asked to accompany the police to collect the original document, or to produce it within 12 hours. The police will normally ask for your full passport if you are stopped while driving.
In the Rome area, restaurants must display a menu outside the restaurant, only charge for bread if the customer specifically requests it, inform the customer of the prices being charged before he/she orders, give a proper receipt and not make any cover charge (coperto).
In some Italian towns and cities you may be fined for dropping litter and in some towns or cities it's an offense to sit on monument steps or to eat and drink in the immediate vicinity of main churches, historic monuments and public buildings. It's also an offence to enter or bathe in public fountains.
Illegal traders operate on the streets of all major Italian cities, particularly tourist cities like Florence, Venice and Rome. Don't buy from illegal street traders. You could be stopped by the local police and fined.
Health
If you need emergency medical assistance during your trip, dial 118 and ask for an ambulance. If you are referred to a medical facility for treatment you should contact your insurance/medical assistance company immediately.
Language
Courtesy and useful expressions
| | | | |
| --- | --- | --- | --- |
| Hello/ Bye | Ciao | Bye | Arrividerci |
| Good morning | Buongiorno | Good afternoon | Buonasera |
| Good night | Buona notte | Welcome | Bevenuto |
| Please | Per favore | Thank you | Grazie |
| You're welcome | Prego | Sorry/ excuse me | Mi scusi |
| Yes | Si | No | No |
| What? | Che cosa? | When? | Quando? |
| Where? | Dove | Why? | Perché |
| A lot | Molto | A little | Poco |
| All | Tutto | Nothing | Niente |
| Very good | Molto Bene | Buona giornata | Have a good day |
| Do you speak English? | Parla inglese? | I don't understand | Non capisco |
Etiquette
Italy is quite a formal society and the niceties of social interaction are observed.
·         Greetings Greet people in bars, shops, trattorias etc with a buongiorno (good morning) or buonasera (good evening).
·         Asking for help Say mi scusi (excuse me) to attract attention; use permesso (permission) to pass someone in a crowded space.
·         Dress Cover up when visiting churches and go smart when eating out.
·         Eating Out Eat pasta with a fork, not a spoon; it's OK to eat pizza with your hands.
·         Gifts If invited to someone's home, traditional gifts are a tray of dolci (sweets) from a pasticceria (pastry shop), a bottle of wine or flowers.
Outfit
Comfortable shoes, cap, sun glasses, small back pack, sun screen in the summer. If you are travelling in winter, it will be cold, coats, jumpers and trousers are advised.
Shorts, tank tops, and sleeveless garments are taboo in most churches throughout the country. In summer carry a sweater or other item of clothing to wrap around your bare shoulders before entering a church.
Tipping
Even though the locals generally don't tip, gratuities are sometimes expected from tourists just because tourists generally tend to tip.
This doesn't mean it is right or wrong. However, excessive tips should be avoided, and percentages forgotten about.
Tipping in Rome is more about convenience and you can say 'tenga il resto' (take the rest) to avoid leaving with a pocket full of small change.
Water
The water is fine to drink. It is good to carry around a bottle to avoid dehydration. Buying bottles of water from street venders and restaurants can be expensive, supermarkets are the best option.
Shopping
Not all shops except card payments, so always best to ask. Also, be aware of they change you get when paying with large notes (€50, €100, €200 and €500) as you might get short-changed.
It is always best to have smaller notes (€5, €10, €20 and a small amount of €50) than a lot of the larger value notes as they are not often used by locals.
Taxes
Many major cities in Italy now impose a small tax on tourists. The tax is levied by hotels and is usually not included in any pre-paid arrangements or package deal. The rate of tax varies from city to city, and can depend on the star rating of the hotel. Hotels often ask for payment of this tax in cash. Make sure you get a receipt. For more information check with the local tourist information office.
Dangers and annoyances
It can get really busy and crowded during the summer months, be mindful of your belongings, keeping them safe from pickpockets.
Strikes
Transport strikes are often called at short notice, but usually a strike is usually announced weeks, if not months, in advance, but are just as often cancelled at the last minute, so always check the day before whether or not it will actually take place.
The Italian word for strike is scioperò.
Amalfi coast
,
attractions
,
ciao
,
excursion
,
food
,
general tips
,
Italy
,
Naples
,
prego
,
private car
,
public transport
,
Rome
,
si
,
tipping
,
travel
,
TripAdvisor
,
useful italian
0