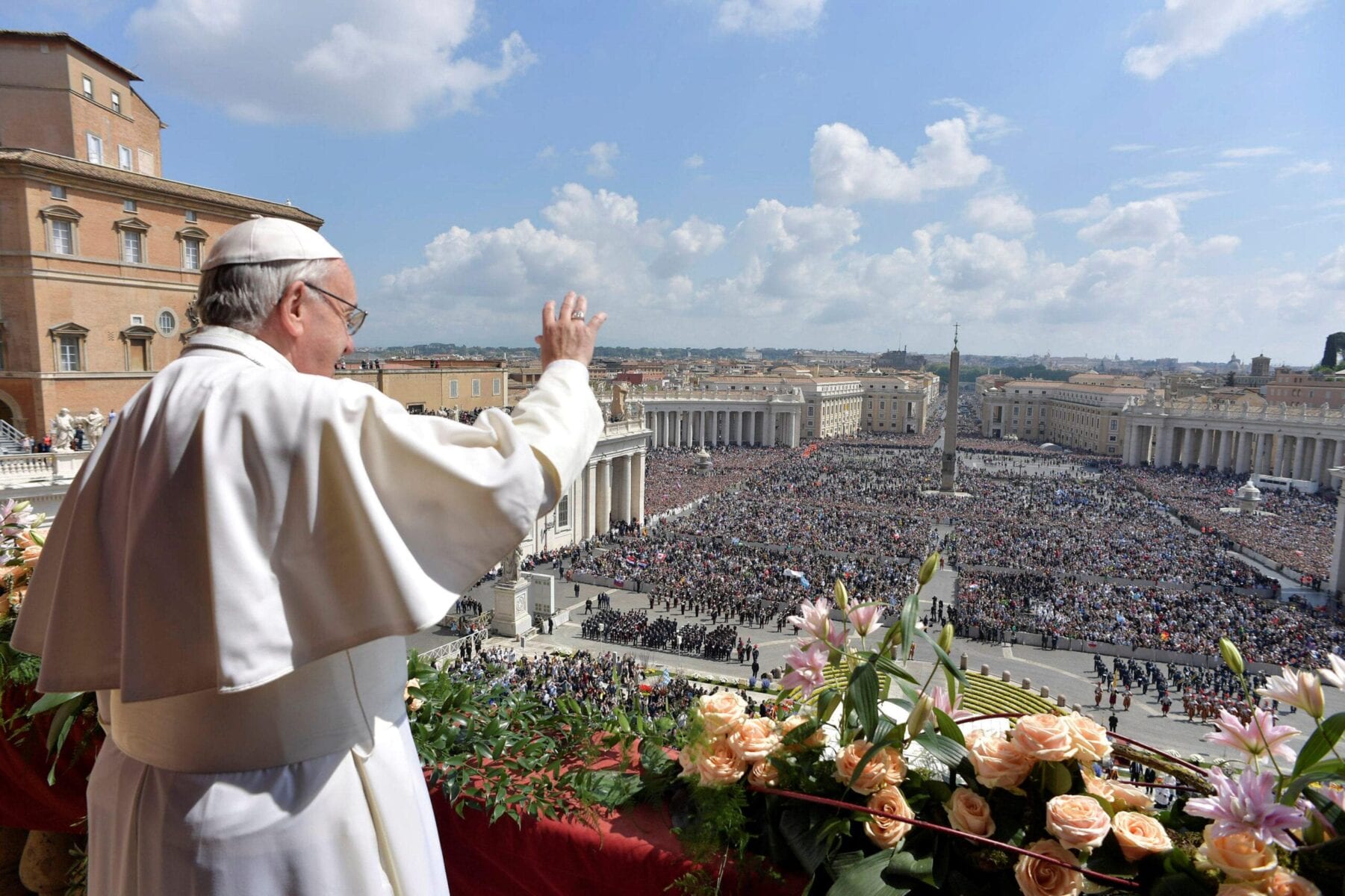 There are always questions when visiting a new place, these answers are from the questions we get asked, but also what we know is important to our clients for them to have a smooth holiday in Rome. We have written a little about Holy Week and what to expect, along with dress codes and smooth entrance to the Vatican and the Colosseum.
Holy Week in Rome 2019
Because Holy Week is coming up in April. Rome is always a busy city, with all the history and excitement of the eternal city. We have written a little help for the tourist traveller.
Of the Easter period, most events that happen relate to the Vatican. You might be surprised to find that it can be quieter during Easter week, before and after are actually busy. Also, the attractions will still be open, but we do recommend that you book in advance. Take a look at our Rome tours if you would like to experience an excellent skip-the-line tours.
The Vatican is open for tourists all over Easter week, it is only closed 22nd April (Easter Monday 2019).
A little Italian for Easter
Buona Pasqua – Happy Easter
Venerdi Santo – Good Friday
Pasquetta – Easter Monday
Uovo di cioccolatta – Easter egg
Il coniglietto Pasquale – Easter bunny
Il Papa – The pope
Auguri di Buona Pasqua – best wishes for Easter
Dress Code
There is a dress code to visit the Vatican. You should cover your shoulders and try to avoid clothing that is above the knee, like dresses, skirts and short. The guards can turn people away from entering the museums and the basilica if  they are not wearing items they feel are not correct. We do know that it can get hot in the summer in Rome, so a good item is a light scarf that can be wrapped around your shoulders. Also, the guards tend to be a little more relaxed with the dress code with children, especially on the hot day. Children will be allowed to enter with shorts and skirts. Please no hats or food.
At the entrance, there are metal detectors. No sharp objects, knives and scissors. Big bags and suitcases are not allowed. Guide dogs are allowed and therapy animal should also be fine.
If you have children or people under 18 years of age, please remember to bring passports as proof.
Sistine Chapel
An absolutely amazing experience. But there is no photography allowed.
As one of the most visited attractions in Rome, without advanced entrance tickets, be prepared for long queues. After 3pm is usually the quietest time to visit the Colosseum.
Just like the Vatican, there is security checks. Your bag will be checked, you are not allowed to bring drinks inside (with the exception of water), no knives or sharp objects. No large bags or suitcases.
Clothing
Comfortable shoes are a must when visiting the colosseum, cobble stones and uneven surfaces and the surfaces can sometimes be slippery. There is also a bit of walking and climbing, especially when you include the Roman Forum and Palatine Hill. A hat is also useful to shield from the sun.
Metro directions
The metro stop near the Vatican Museums entrance: Ottaviano
The metro stop near the Colosseum entrance: Colosseo
Metro tickets can be used on the bus too, but it is really easy to use the metro. The tickets can be purchased at the machines in the metro stations, keep some coins. The self-serve machines have the option for single ride tickets, 24 hours, 3 day or 7 day passes. Tickets can be purchased from tobacco shops and newspaper stands. The tickets are vaildated when you pass through the gate to the metro, but keep hold of your ticket until you leave the station of your destination (in case you get asked for proof of purchase).
Tickets that cost €1.50 are valid for 100 minutes, so it is possible to take the metro and then to take a bus or tram with the same ticket within that time period. However, each ticket is only good for one metro trip, so you cannot reuse it to return, even if you fall within the 100-minute limit.
Do you have any questions that you need answering? Let us know. You can either reply in the comments or you can email us at info@thegrandtoureurope.com
0