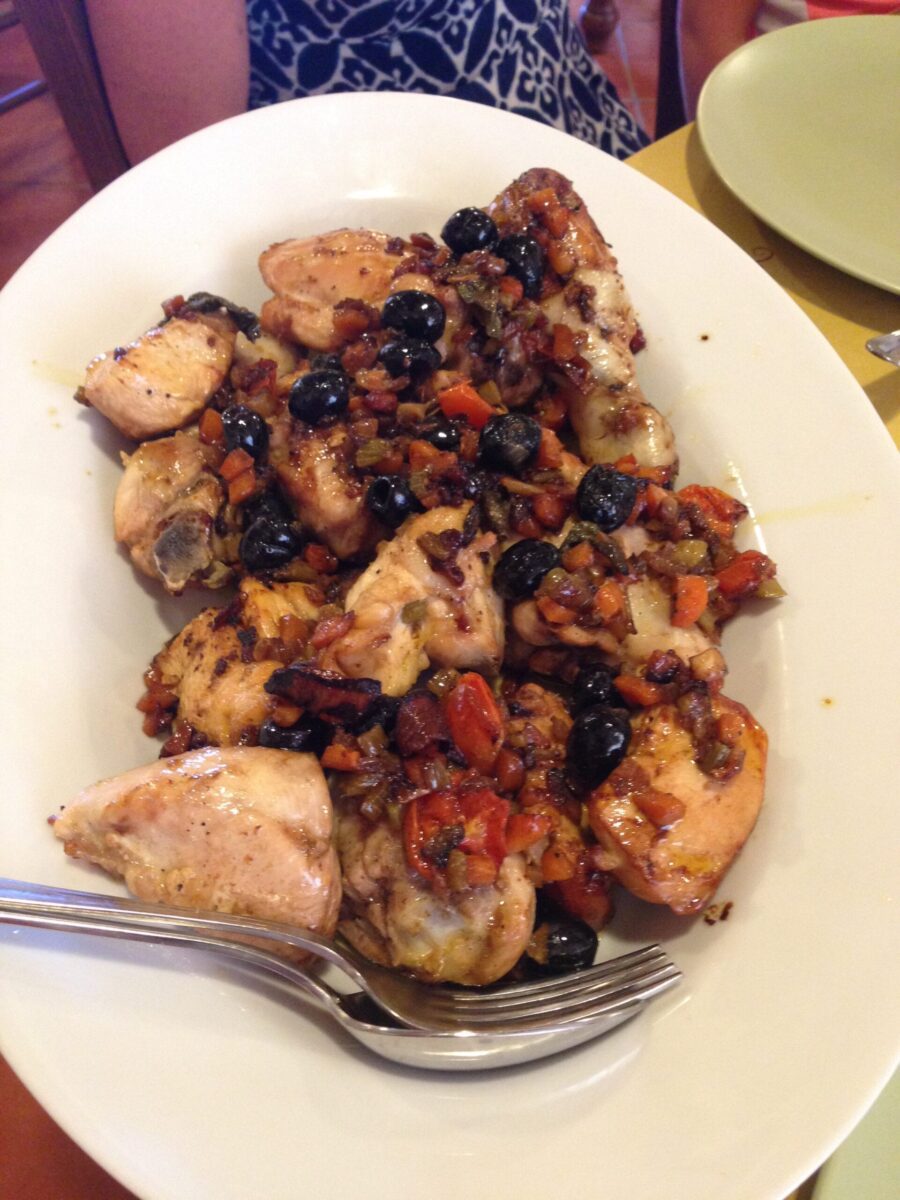 Following on from the last post about Eating in Italy, here are a few tips to help to eat like a local.
Food in Italy is really important, it is a chance to get together with friends and family. But there are times when it will be a more fleeting bite and quick drink.
Breakfast – Colazione
This is usually 'fleeting', quick. Most Italians will go to a cafe, or 'bar' in Italy and they will have a coffee drink (cappuccino usually) with a cornetto, like a French croissant, but not as buttery and smaller.
The locals will drink their coffee standing up, either that or they pay extra to sit down.
Like a local tip: Cappuccinos are drank in the morning, best to avoid ordering one after 11am.
Lunch – Pranzo
A lunch break is taken between noon and 2pm. After this time, it is not common to have a sit down lunch. Shops and even some attractions can close during this time. Like we said, food is important in Italy. If you have a favourite restaurant in mind, it is best to book a reservation to avoid disappointment. Also, check the opening and closing times and the day that they close. Most if all restaurants will have a least one day a week when they are closed.
Lunch can be a big meal, like the one mentioned on Eating in Italy post. Here are a few helpful hints for dinning in Italy.
Italians tend to have wine with their meal, red or white, with a bottle of water – either sparkling (frizzante) or still (naturale). It is not common to have soda (Fanta, Cola, lemonade) with a meal.
Bread – there will be bread on your table, usually Italian bread is quite bland tasting. There is a reason for this, the bread is mostly eaten with the second course (the meat course). The unsalted bread with be a perfect balance with the salty meat.
Like a local tip: once you have finished your pasta, bread can be used to mop up some of the sauce. But they won't eat bread with their pasta meals, best to wait til you have finished before mopping up.
Pizza – a must have when visiting Italy. Pizzas come from Naples, but are sold throughout Italy. One pizza is for one person, and is eaten with a knife and fork. But there are pizzeria where you can get a pizza slice on the go.
Helpful Hint: Pepperoni in Italian is a pepper, if you would like salami on your pizza order Salame piccante. 
Dinner – Cena
Restaurants aren't usually open for dinner until 7.30pm or 8pm. The further south you go the later the evening meal.
Pasta and meat are usually separate. The Italians don't mix chicken with their pasta or have meatballs with their spaghetti. Primo Piatto is the first dish (after the antipasti) and this is the pasta or rice dish, then the Secondo piatto (second dish) is the meat and vegetables.
Contorni on the menu, these are the typical side dishes that you can order to go with your meat. These are usually vegetables or salads.
Helpful Hint: take a good phrase book and use a translator, some of the best places to eat tend to have their menu in Italian without an English translation.
After a meal, it is common to order a coffee. If you want an espresso, simple ask for a Caffe. Italians believe having a milky coffee (like a cappuccino) doesn't help with digestions, so they stick to an espresso, but you can order caffè macchiato, which is an espresso with a little milk.
Like a local: Don't rush, waiters and waitresses won't hurry you up for the table, that is yours for the time that you need it. They also won't bring you the bill until you ask (il conto, per favore). Italian meals can last hours.
Street food
IMPORTANT: Don't eat your take out pizza near a monument, such as; Trevi Fountain, Spanish Steps, Pantheon, and the Colosseum. You can get a fined.
Italians don't tend to walk around with their food, choosing instead, to eat when and where they buy it or to sit down and eat.
There is only the one exception… GELATO. A stroll and a gelato is part of life in Italy.
We have a fabulous walking tour where you can sample gelato and see the amazing sites… and feel like a local!
bread
,
breakfast
,
caffe
,
cappucino
,
cena
,
coffee
,
Colosseum
,
cornetto
,
Culture
,
dinner
,
eating
,
eating in Italy
,
espresso
,
food
,
gelato
,
how to eat like an Italian
,
ice cream
,
Italian
,
Italy
,
like a local
,
lunch
,
pasta
,
pizza
,
pranzo
,
Rome
,
Spanish Steps
,
Trevi Fountain
0