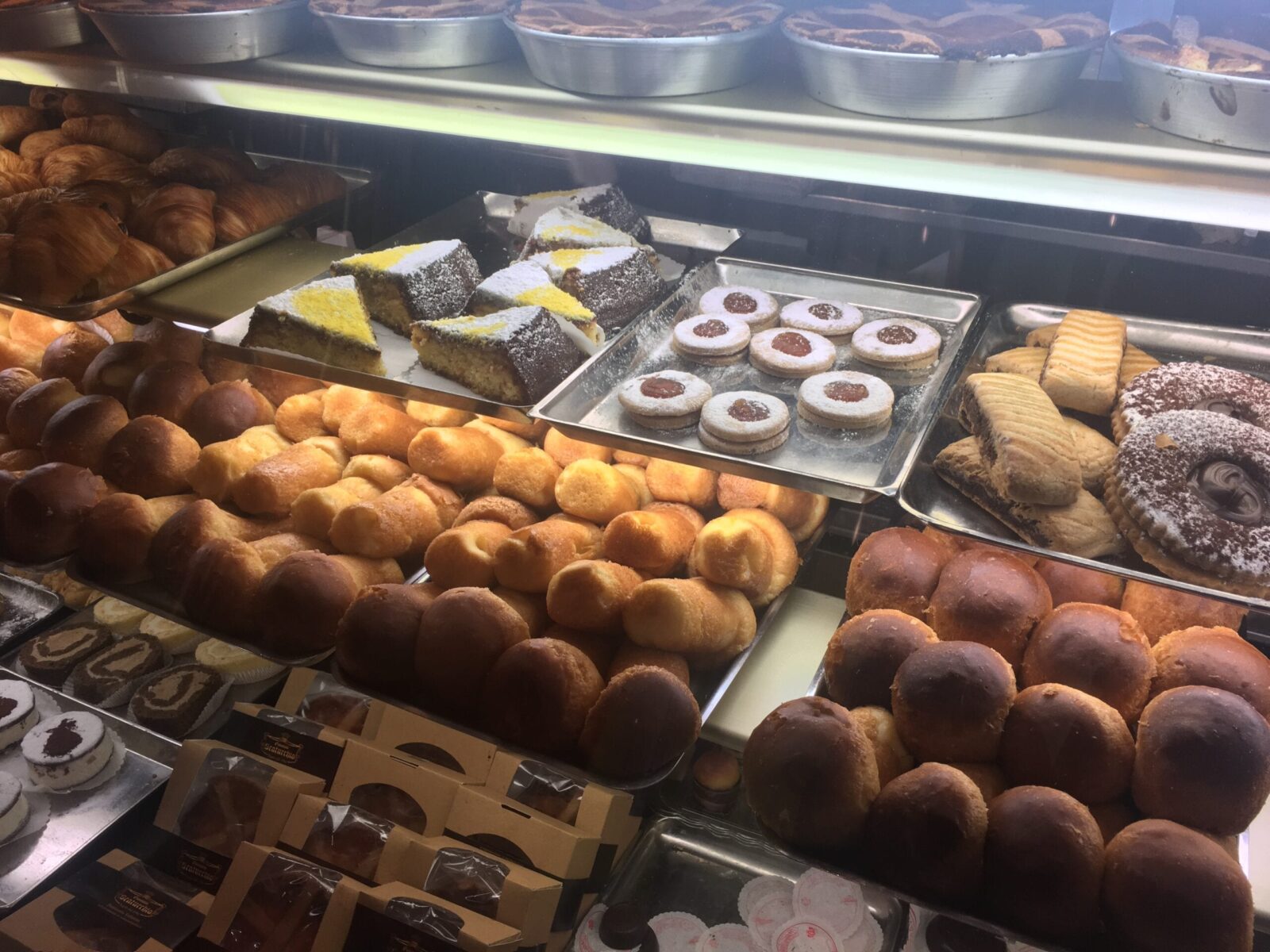 January can be a great time to visit Italy, there are less crowds at the most famous attractions (Vatican, Colosseum, Uffizi, Venice in general), you can always find a quite place to have a drink and something to eat.
Italians are known for their love of food and the care they take over crafting these amazing dishes.
In the winter months there are some delicious and warming dishes eaten during the winter months.
Favourite Italian dishes for those cold winter days.
Brasato al Barolo – Brasato means braised, in this dish the meat is beef and Barolo is a full bodied red wine from the Piedmont region in the North of Italy. Brasato al Barolo is made with a marinade of vegetables and herbs to create an amazing taste. Left to cook, usually for a few hours, the meat becomes tender and tasty.
Ribollita – a classic peasant recipe and one of the most popular soups in Tuscany. Literally translated as 'reboiled', when the peasants would use the left over soups and reheat them with the day old bread. Nothing like a hearty soup in winter!
Spaghetti with truffles – Black truffles are known as trifolati in Umbrian dialect. One of the easiest and most tasty uses for them is in spaghetti ai tartufi neri, spaghetti with black truffles.
Bombardino – a popular drink during the winter, especially in the ski resorts. It is a mix of advocaat or eggnog and brandy, served hot with whipped cream. Yum!
Melanzane alla parmigiana – A classic northern Italian recipe. Using delicious aubergines, they are layers with Parmesan, mozzarella and tomatoes and then baked.
Where to eat… 
There are different names for places to eat in Italy, here is a little helpful guide for when you visit;
Osterie – These are traditional places, with small menus with simple food; pastas, grilled meat or fish and wine.
Trattoria – A step up from the osterie, but still casual with the focus on typical Italian food.
Ristorante – these are more about fine dining, with a little extra expense to the dishes.
Tavola Caldo – mostly in Florence, it is like a cafeteria, self service.
Pizzeria – serves manly pizzas
Bar – like a cafe, a place to grab a coffee and pastry in the morning.
Taverna – like a British pub, rustic with simple food.
Rosticceria – this is where you can gets roasts, mainly chicken. Italians will tend to stop and pick up something for dinner if they don't want to cook.
What to expect at a formal meal;
Aperitivo – alcoholic/non-alcoholic drink maybe with some olives, nuts and cheeses
Antipasti – Starter, usually cold meats, cheeses, vegetables, Salmon and bruschetta
Primo – the first course, hot food, non meat dishes for example risotto, pasta, soup, broth, gnocchi
Secondo – the meat dish, including fish, beef, stew chicken
Controno – side – served with the second dish, usually veg, can be raw or cooked, hot or cold.
Insalata – a fresh garden salad, would be served with the contorno
Formaggi e frutta – local cheese and fresh seasonal fruit
Dolce – the sweet, frequent dishes are tiramisu, panna cotta. But also depends on where you are. Cannolis are popular in Sicily, zippole (a pastry of deepfried dough, topped with powdered sugar) is typically eaten in Naples.
Caffe – Coffee – usually a strong coffee, often drunk quickly, whilst still hot.
Digestivo – is the concluding drink, usually grappa, amaro or limoncello.
Let us know what your favourite Italian dish is.
antipasti
,
aperitivo
,
bar
,
bombardino
,
brasato al barolo
,
caffe
,
cannolis
,
controno
,
digestivo
,
dolce
,
eating in Italy
,
food
,
formaggi e frutta
,
grappa
,
insalata
,
Italian
,
Italy
,
limoncello
,
meals
,
melanzane alla parmigiana
,
osterie
,
panna cotta
,
pizzeria
,
primo
,
ribollita
,
ristorante
,
Rome
,
rosticceria
,
secondo
,
spaghetti
,
taverna
,
tavola caldo
,
tiramisu
,
trattoria
0