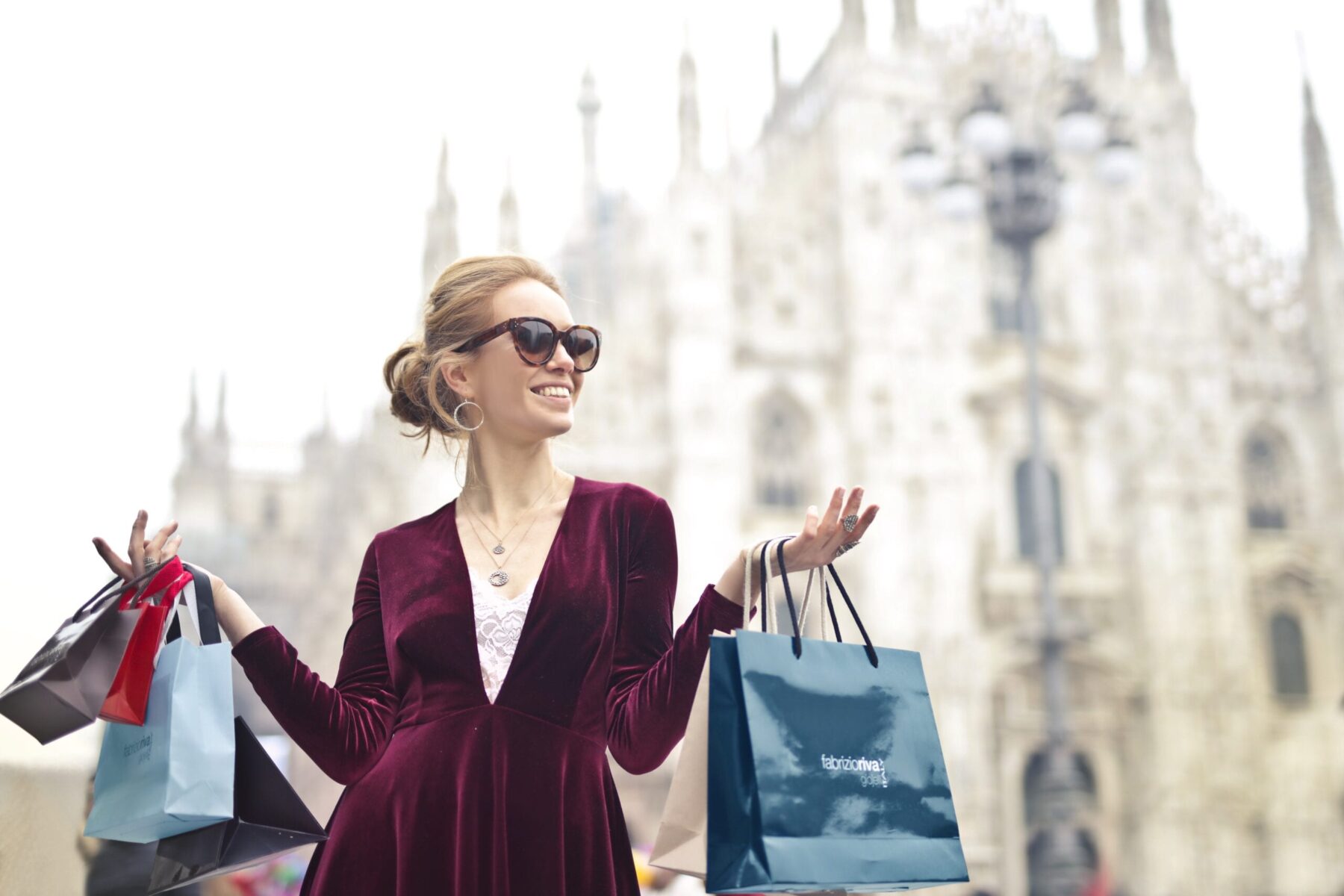 Twice a year (in January and in the Summer) there are two of the biggest sale periods all over Italy. Look out for the word 'Saldi', sale in Italian. Everyone puts items on sale, including designers (most designer shops have private sales for Specific clientele and only after are the general public allowed to buy what is left). But it is a great time to grab some amazing bargains!In Italy, the sales are closely regulated. The sales happening twice a year were brought in during Fascism to help spur growth in the economy during more difficult times. Local authorities decide on the start date, it usually starts around 5th January, with shops being open for 6th Jan (Epiphany – a national holiday) and last until the end of February.
There are main shopping streets to look out for;
In Milan – Quadrilatero d'Oro, Via della Spiga, Via Manzoni, Via Monteapoleone, Corso Venezia and Corso Vittorio Emanuele II
In Rome – Via dontti, Via Cola di Rienzo, Via del corso, La Rinacente (which is close to the Trevi Fountain)
In Florence – Via Tornabuoni, Via della Vigna Nuova, Via dei Banchi and Ponte Cecchio
BE AWARE – there is a no return policy! It is up to the shop owner/ manager if they will allow you to exchange an article that you no longer want. They should exchange when the item is faulty. 
Also, remember that this is the time that many Italians do their big-tickets shopping too. It can get busy and crowded in stores but it is a fabulous time to visit Italy. 
0